Perks of Airport Lounges: How to Get in and Why You Want to
Ahh, the best kept secret among frequent flyers…
Airport lounges are the oasis amidst the chaos of an international airport. Although lounges have traditionally been a space reserved exclusively for first-class passengers, accessibility has increased over the past 5 years and is expected to continue into the future. On your most recent trip through the airport terminals, you may have strolled past lounges without giving them a second thought.
So, what exactly is inside an airport lounge and why should you want to get inside?
As a baseline, most airport lounges afford you with free Wi-Fi, food & drinks, comfortable chairs and, most importantly, an escape from the hustle and bustle of the airport. Select lounges also include amenities such as showers, spas and beds for passengers to fully recharge in between flights or when coming off a redeye.
But this is just the beginning!
If you?re looking to learn more about airport lounges, then you?ve come to the right place! Let?s explore the perks of lounges in more detail, specifically the types of lounges, how to get in and what to expect to pay.
What is an airport lounge?
Many travelers use lounges as a way to escape the airport stress, increase productivity on a long layover or recharge after an extended flight.
Maybe you?re considering a membership to an airport lounge and aren?t sure where to start. Luckily, you?ve come to the right place!
There are over 3,000 airport lounges across more than 1,000 airports around the world (amazing, right?). So, why exactly are there so many options?
The vast majority of lounges are owned and operated by airlines. Some of the highest quality lounges in the world are run by airlines like British Airways, Delta, Virgin Atlantic, Etihad and Cathay Pacific. There are also lounges that are shared by airlines, namely those in the same alliance. This includes the Star Alliance and OneWorld Alliance – just to name a few! The Star Alliance, as an example, is made up of 30+ airlines including United Airlines, SwissAir and Thai Airways and independently operates more than 1,000 lounges around the world!
Most airlines allow lounge access for passengers traveling on same-day flights and with valid membership from the airline or from a third-party provider (we talk more about this shortly!).
Where are lounges located?
Lounges are located in many airports around the world, primarily in international airports with options in select local airports as well. If I?m expecting to have a long layover during my travel, I often locate lounges ahead of time. For those instances where my flight has been cancelled or delayed unexpectedly, I can typically locate a lounge quickly in real time using one of the resources below.
If your lounge membership is through an airline, I recommend using their app directly to search the airport and available lounges. They will typically provide a map of the airport, lounges included in your membership and amenities of the lounge for you to decide the best fit for your needs. For those airline alliances that I mentioned earlier, they also have websites to help you do the same. Here is an example from the OneWorld Alliance.
If your membership is through a third party like Priority Pass, they will typically have their own resource or app for you to locate lounges based on your selected airport.
Once you?ve found the lounge that meets your needs, what can you expect when you get inside?
Amenities 101
Most lounges offer a baseline of highly coveted conveniences including, but not limited to:
Snacks & Drinks
Free Wi-Fi
Outlets (!)
Comfortable seating
Personal Space
For the more exclusive lounges, amenities like showers, full-sized beds, prayer rooms, cinemas and spas are also available (though sometimes they require additional fees and/or wait times).
In a world where the airport is notorious for overpriced food, weak or nonexistent Wi-Fi and general discomfort, meeting these basic needs comes as a luxury.
In most lounges that I?ve visited, there is a buffet of food available and waiters circulating for drink orders upon request. The culinary options typically reflect the culture of the country where you are located. You may eat Bulgogi in South Korea, Ceviche in Peru, Hummus in Lebanon or an Eclair in France. Regardless of whether you leave the airport or are spending time during a long layover, lounge food gives you a taste of the culture outside of the travel bubble.
In addition to the food palates, my favorite part of a lounge is the access to Wi-Fi and outlets. We all live in a time of immense connectivity and, during a long layover, the ability to stream a television show, FaceTime a relative or make strides in an important work project can help pass the time more quickly.
For those of you who prefer to disconnect while traveling, the comfortable seating and complimentary reading materials at most lounges can give you the space that you?re looking for to decompress.
Are you excited about making your way to an airport lounge yet? I hope so!
Getting into an Airport Lounge
While lounge access is typically complimentary for business-class and first-class travelers, there are many more accessible options if you fly economy instead.
Frequent Flyers – Airline Loyalty Programs
If you are a frequent flyer and fly consistently on the same airline, we recommend looking into membership options with your preferred airline. The first action item is to check your status on the frequent flyer program. Many airlines offer lounge access as a complimentary perk once you achieve elite status, so you may have access available to you already!
If elite status isn?t a reality for you at this moment in time, we encourage you to reach out to your preferred airline to learn more about their membership programs. Every major airline offers a program; many even allow you to leverage your frequent flyer miles to pay the annual membership fee – typically the equivalent of $400-800 USD per year.
Whether you?ve achieved elite status or have saved up a large balance of miles, lounge access may be closer (and less costly) than you think!
Frequent Flyers – Third Party Membership Programs
For those frequent flyers who tend to fly with many airlines rather than just one, there are third party companies available to help you get the most bang for your buck. Companies like Lounge Pass and Priority Pass provide access to the largest number of lounges worldwide. They operate off a membership fee that starts at a cost of $19 and $99 USD per month respectively for their basic services.
Day Pass
If you prefer a method that is less committal than a monthly membership or Elite Airline status, the day pass is the best alternative. The one-off cost to access a lounge can start at $30 USD depending on your location and the amenities included in the lounge.
To locate these day passes prior to traveling, we recommend visiting the website for the airport to get started. For example, if you are visiting Toronto Pearson Airport in Canada, you can visit their website directly, locate the lounge options and review the hours of operation and costs.
When it comes to day passes, typically the price varies depending on the amount of time that you would like to spend in the lounge and the hours that you are visiting (assuming the lounge is open 24 hours).
Another great alternative is to leverage a site like Plaza Premium to search various lounges around the world. I?ve been known to plan my travel based on the best lounges for layovers, so this is an insider tool to make layovers more enjoyable!
Credit Card Perks
The up-and-coming way to access airport lounges is via credit card perks. In my opinion, this is an underutilized tool as many are not aware of the perks available to them with their existing credit cards.
It is becoming more popular to have lounge access and/or Priority Pass membership included as a credit card benefit. Credit cards from organizations like Chase, Mastercard and American Express tend to reserve these perks for credit cards with an annual fee to maintain an element of exclusivity. If an annual credit card fee isn?t your preference, we recommend looking into travel credit cards that are branded in partnership with hotel chains (like Hilton) or airlines (like American Airlines, United and JetBlue).
What?s the verdict?
If you?re intrigued to find your way inside a lounge on your next trip, then we recommend the following:
Check with your airline and credit card providers to see if lounge access is included with an existing membership that you have.
Research ahead of time to find the best airport lounges to visit and associated costs.
Sign up for your preferred membership method to gain access to a lounge.
When in doubt, give a Day Pass a try to have a hands on experience and determine whether lounges are the right fit for your travel style.
So now that you?re well-versed in the world of airport lounges, we hope you?ll venture into a lounge on your next adventure!
More from AirportNerd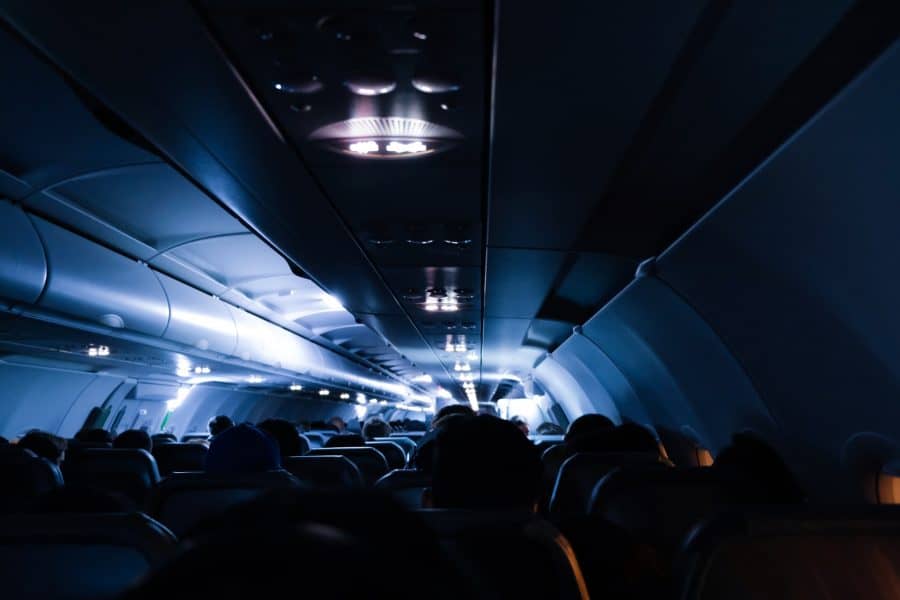 Picture this. You are sitting in the most undesired seat on the airplane, the middle…